Description
Welcome to DAA Summit 2017 -- Early-Bird Event Registration ends April 30! Hotel Registration at DAA-preferred rates ends May 26!
The Digital Advertising Alliance Summit is the one event DAA holds each year, bringing together all stakeholders for effective self-regulation in relevant ad content and messaging based on responsible data collection. In 2017, DAA will hold its fifth Summit, returning to Greater Washington, DC (June 13-14-15). The theme for this year's event is "Furthering Consumer Trust Through Dynamic Self-Regulation."
The conference will open Tuesday, June 13, with a Digital Advertising Accountability Workshop, in cooperation with the Council of Better Business Bureau's Advertising Self-Regulatory Council, the Data & Marketing Association and Network Advertising Initiative.
Then later that day, we kick off DAA Summit 2017 with a Welcome Reception at an extraordinary location– followed by a full day of programming and networking breaks on Wednesday, June 14. All these events are slated in Loudon County, in the heart of Virginia's wine country.
On Thursday, June 15, DAA will host its first Capitol Hill visit with courtesy transportation to and from the Summit's Lansdowne Resort location.
By special DAA arrangement, the June 13-14-15 event also will enable attendees to extend their stay through the weekend (night of June 17) or to arrive early (night of June 12) at a special negotiated conference rate – providing substantial savings and a unique mini-vacation venue. Lansdowne Resort is family- and pet-friendly, with many outdoor activities including golf, biking, water sports and more.
DAA's Summit uniquely brings brands, publishers, brands, agencies and ad tech together to explore what's next in interest-based advertising – and how self-regulation can flexibly keep pace with the multi-screen, cross-device consumer. The event is tailored to marketers talking to marketers, with counsel, product development and innovation functions well represented.
As the agenda takes shape, information will be posted here. Use the Event Registration link to the upper right for Early-Bird Event Registration through April 30.

The Hotel registration link is below.
____________________
HOTEL INFORMATION AND LINK:
Even if you register for the Full-Event Registration Package, a separate Hotel Registration is required (for those staying at the hotel for any portion of the 3-day event).
The hotel reservation link is open through May 26, 2017 -- after this date, attendees may book their rooms directly, based on room availability:
https://aws.passkey.com/event/16404706/owner/11297/home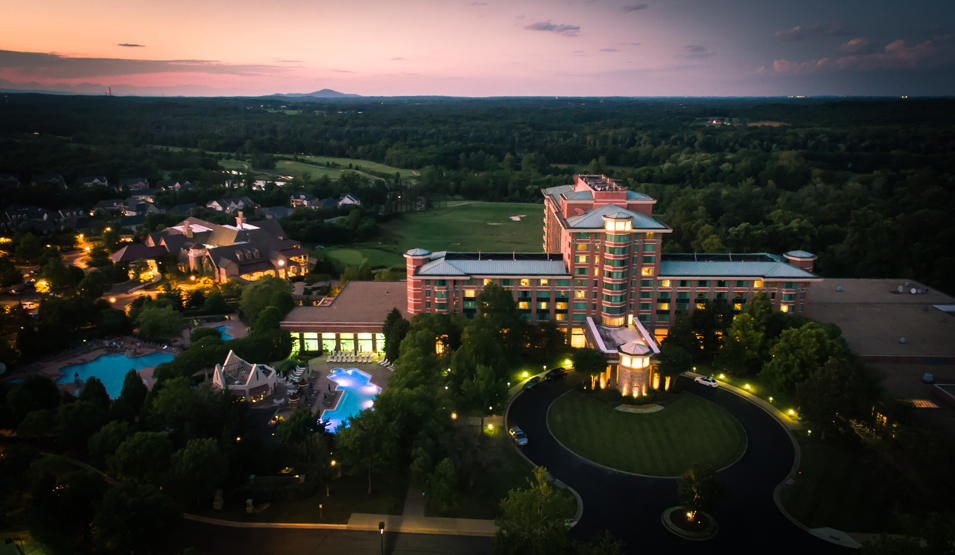 Lansdowne Resort and Spa
44050 Woodridge Parkway
Leesburg, VA 20176
Located 12 miles from Dulles International Airport (IAD) in the greater Washington, DC metropolitan area.
The DAA Summit 2017 Room Block has secured a special rate of $209/night plus a daily $10 reduced resort fee (not included in the rate). This rate is available 3 days prior to and following the Summit based on availability. This offer includes complimentary high speed guest room Internet, complimentary fitness and business center access, and a 10% discount on spa services and bike rentals. All conference activities and sleeping rooms are at the Lansdowne Resort and Spa, under one roof, providing a "close community" feel as well as convenience for the attendees. For those choosing the "Taking it to the Hill(s) Package" registration option, the hotel room discount will be reflected upon your bill at checkout.

The cut-off date to book in the room block is May 26, 2017. Any reserved room cancelled less than 72 hours prior to arrival will be charged one night's room and tax.
Check in is 4:00 pm and check out is 12:00 pm.
There is plenty of complimentary self-parking available and discounted pre-paid overnight valet parking is offered when making your reservation. The resort also offers airport transportation which can be booked with your sleeping room reservation.
The Lansdowne Resort will obtain an authorization on your credit card at the time of check-in equal to your total nights' stay plus $50.00 per night for incidental charges.
The DAA has negotiated discounted hotel rooms for Summit attendees. Booking directly with this link is the only official way to book in the DAA housing block and have protection in the event the hotel has oversold guest rooms. Beware of pirate companies. These companies can contact you notifying you they have rooms available for the meeting. DAA is the only party involved in contracting the discounted group rates with hotels for this meeting. If you are approached by a pirate company, please notify Krystal Bushell: 555proeventservices AT gmail.com.
Lansdowne Resort is located close to the heart of Virginia Wine Country. We have negotiated sleeping rooms at our discounted rate for three days prior and following the meeting for anyone who may want to extend their stay -- since it is a time of year when many families find it convenient to schedule their vacations.
____________________
SPONSOR INFORMATION: SHOW YOUR LEADERSHIP IN RESPONSIBLE DIGITAL, MOBILE & VIDEO ADVERTISING
Various sponsorship packages are available at Platinum, Gold, Silver and Supporting Levels. Additionally, Lansdowne Resort also offers exceptional opportunities for sponsored outdoor activities (June 13 midday through afternoon)... golf, tennis, lawn games and more. To make a sponsorship arrangement, please contact Chet Dalzell: chet AT aboutads.info